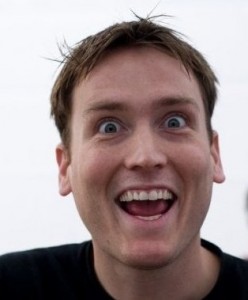 Welcome to your new favorite website that is on this domain name!  This site started as a blog but has developed somewhat into a warehouse for my programming projects, my random tools, my stand up comedy videos, my professional writings, and many other random tidbits about my life.
As for me, I am just a tortuously good-looking, egregiously intelligent, thunderously hilarious, and ridiculously affable chump.  All of that is true.  If you do not believe me you should seriously examine your own psyche to try to understand why you would project your own shortcomings upon me.
By day I am a professional internet marketer with a veritable cornucopia of digital media skills.  I am a former Googler, startup veteran, shoddy programmer, SEO and SEM nerd, and all around generalist in the digital space.  By night I am a carouser and a stand up comedian.  You can frequently catch me performing at Carolines on Broadway or wandering New York City aimlessly muttering to myself.  I love my dog more than I love you.  That about sums it up.